If you are currently on a paid Hotjar plan and wish to cancel it, go to the Plans & Billing page and delete your payment method.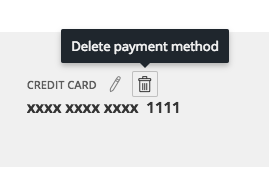 This will cancel your recurring plan so that you will not be charged again. You will still retain the plans you paid for till the end of the current billing cycle.
Please note that only Account Owners can access the Plans & Billing page and / or alter plans.
Would you rather use Hotjar for free? 
There is also the option to downgrade your plans to our BASIC, free for life plan. 
Downgrading allows altering of plans at a later date without the need to re-enter your payment details.